Is your wardrobe ready for the spring and summer months? Not sure what trends are hot this year for the summer? Need to update your closet from last year?
Kareen Mallet, Senior Fashion Director at Neiman Marcus, presented the hottest fashion trends of the season with pieces from Gucci, Channel, Balenciaga, Diane Von Furstenburg, and Tory Burch.
The color of the season: Coral
Coral is one of those ultra feminine colors that screams, PAY ATTENTION TO ME!! Its not quite pink, and its not quite orange which makes it a color that you can pair in various looks and with various colors. Not sure what to pair with this lovely color? Try white, ivory, or gold colors as shown here. If your feeling a little bold in your color selection, consider pairing your coral with the right shade of blue or purple accessories.
The Style of the season: Boho Chic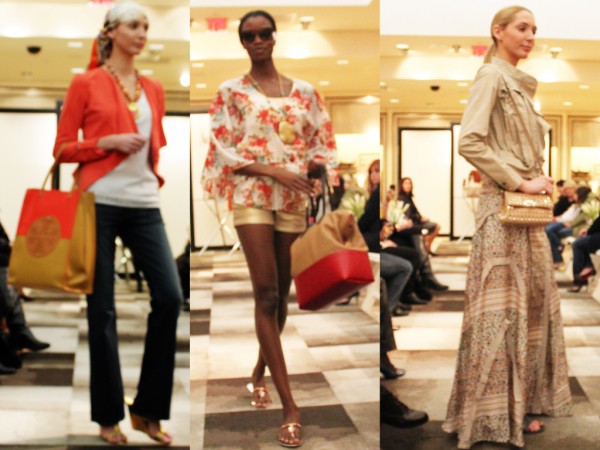 Looking for a style that you can put together that is simple  and easy, but makes you look like you put a lot of effort into it? Consider the Boho Chic style. Throughout the years, the Boho look has taken on different variations but a lot of key pieces have remained the same. Long flowing skirts and tops that catch the breeze,  scarves to accent your outfit along with bold chains and over-sized pendants, and lets not forget easy going sandals to complete the look. When attempting to achieve the look of this trend, consider your color scheme and don't fight it, go with it and layer on elements of the look that make you feel good and you'll look great! When in doubt with this look, think hippie chic.
Other Styles for the season: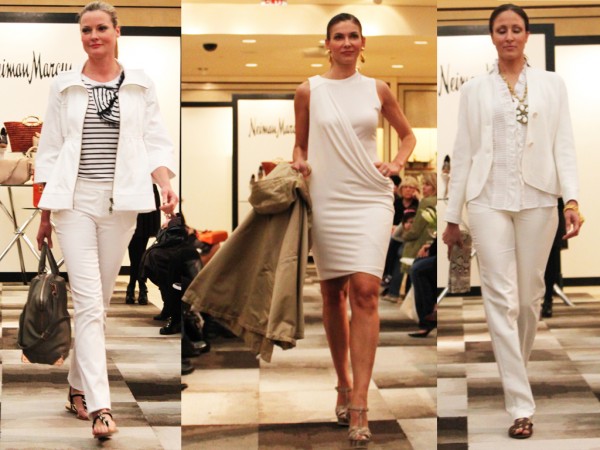 A Word of Style Advice from Kareen:
Try to incorporate at least one piece from the trends for this season in your looks. If its a floral piece, stripes, or even something as small as a statement piece of jewelery it can help to change your look completely.
For more information on the looks that you see featured check out NeimanMarcus.com
Check out other pictures from the show here:
[nggallery id=2]