It's the straw that kicked the stiletto's ass. This season it's all about the must-have shoe – the espadrille. Pair this sexy wedge with a range of summer looks from dresses to denim.
"The espadrille is the ultimate summer shoe – cool and casual with a 70's feel. It's the one style that every woman should have in her closet this season," says Fred Allard, Creative Director of Nine West.
When I saw these shoes, I looked at the weather channel, wishing the temperature in the Northeast would decide to stay above 75 degrees in the near future so I can bring out my shorts and skirts and wear them with some sky high espadrilles. Check out these faves from Nine West. Ive already ordered the white ones!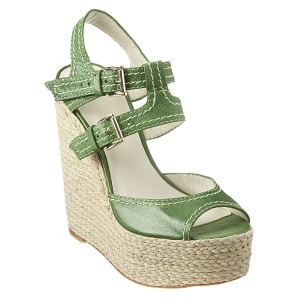 www.NineWest.com
www.NineWest.com/EspadrilleShop
Find Nine West On Facebook
Follow Nine West On Twitter @NineWest