I've been a little under the weather and super busy since my last post. But I'm back ready to continue where I left off and get back to Alex Beadon's Blogging Challenge. This post is my response to the Day 3 prompt and I hope you enjoy it. Feedback and questions in the comments is HIGHLY encouraged!
About 11 or 12 years ago, I started my journey as a model. Over the years I learned a lot and there have been many times that I have revamped my brand, my image, and my strategy. This year I will be at my 12 year mark in regards to my modeling and I have been thinking about the work that I have done and the goals that I haven't achieved and how the hell I am going to achieve them! One of the things that I realized is that I never asked myself (and you should ask yourself this too) the most important question in regards to starting a modeling career:
What kind of modeling am I best suited for?
I know most of you would like to think that you can book any type of campaign or you should be able to get any type of work just because you are the fabu you! But the industry doesn't quite work that way. Like Meek Mill says "There's levels to this" in modeling, there's categories to this. And you shouldn't waste your time shooting and building imagery (your brand) if you don't fit into a particular category. Of course there are exceptions to that but these that are the exceptions have already established themselves in other areas and can easily move into other categories if you get what I mean.
Some examples of various types of models:
High Fashion Model
Commercial Model
Alternative Model
Parts Model
Glamour Model
Hair Model
Urban Model
Promotional Model
Spokes Model
And the list goes on…
Once you have figured out what type of modeling you are best suited for, you should do one of 2 things. Find an agency that specialized in the type of category that you are suited for or you should begin to develop your portfolio and other model marketing materials (comp cards, business card, social media, websites, etc.) in regards to the categories that you fit into. (If you sign with an agency they will assist you with developing the proper portfolio and materials to best "sell" you.) If you are 5"4' and 125 lbs, you are not a high fashion model, don't try to develop a high fashion image. You would most likely be a commercial model but not high fashion. Your pictures should reflect commercial imagery and not attempting to be a replica for editorial ads. For example, if you are a commercial model your pictures should look like this:
And not like this: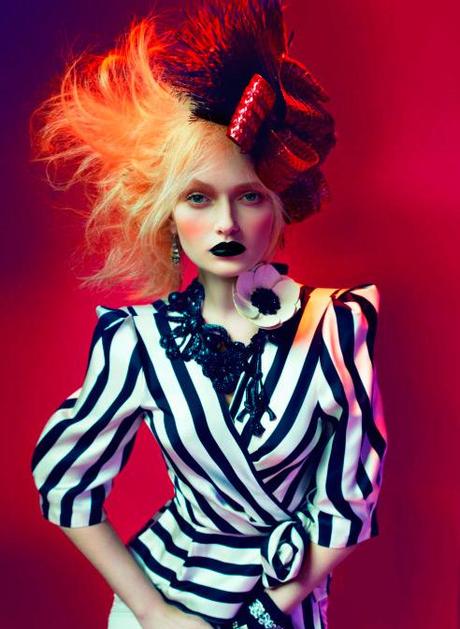 When building your portfolio and looking for some inspiration for the type of look you should be shooting for, get onto my FAVORITE inspirational app – PINTEREST! When you look on there, search for categories as it relates to you but end it with photography or photoshoot, for example, for myself and a beach shoot that I am currently planning on executing I searched "beach fashion photography" or "beach photoshoot" and it turned up thousands of examples that I could use to put together for my shoot, as well as taking note to the poses and angles that the models were doing to make those swimsuits, and clothes looks so great.
Some factors to consider that will play into what type of modeling you should be pursuing:
Your age (Not your actual age, but the age that people perceive you to be, you can be 30 but look 18, modeling is about the look not the actual age)
Your body type (if you are slim, thick, muscular, etc. it determines they type of modeling you should pursue)
Your height
Your personality (if you aren't comfortable talking to strangers, promotional modeling or being a spokes model would not be the best thing for you to pursue)
Your look (do you look high fashion aka a unique/strange beauty, or do you look commercial aka Your face is relatable and friendly for consumers)
Your location (your location will determine the type of work that is typically available to you, for example, NYC known for high fashion models, some acting. While in LA or Miami they are known for commercial models, acting, and glamour models.)
Your overall goals
Ok, I think this post is getting a bit too lengthy so I'm gonna stop typing now! Lol
Next post, I think I'll address scams! Stay tuned!!!
Comment below if you have any questions. Your answer may be addressed in my upcoming posts!